Big business, bigger value…
Menace Media is a leading provider of high-quality and reliable corporate video production solutions, including live streams, events and photos. We have extensive experience of travelling to various organisations up and down the UK, dealing with high-turnover businesses and helping them refine their content so that it is more efficient, on-brand and accessible.
We have filmed skyscrapers in Boston, interviews with Apple and live streams for HP. No job is too big. If you need high-quality corporate videos to make your business shine and stand out from the crowd, then please contact our team at Menace Media.
As a leading corporate video production company, we deal with a wide range of clients and tailor every video to their own particular brand, always keeping their vision firmly in mind. We are extremely flexible and can expand resources at short notice to keep the wheels turning and to keep the money flowing in. We can also cater for special requests, larger projects and even out-of-country shoots, as we are fully equipped to operate on the road.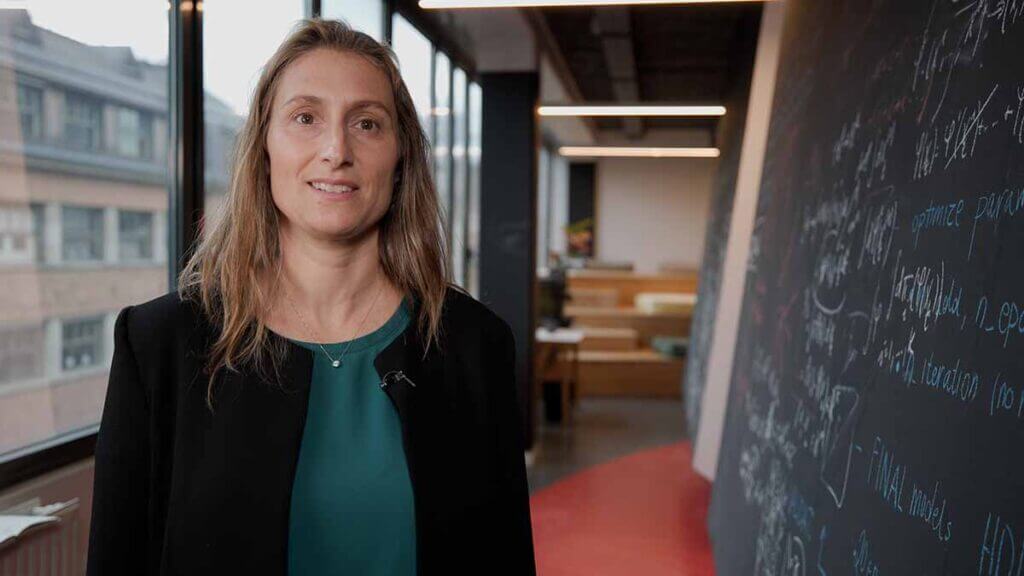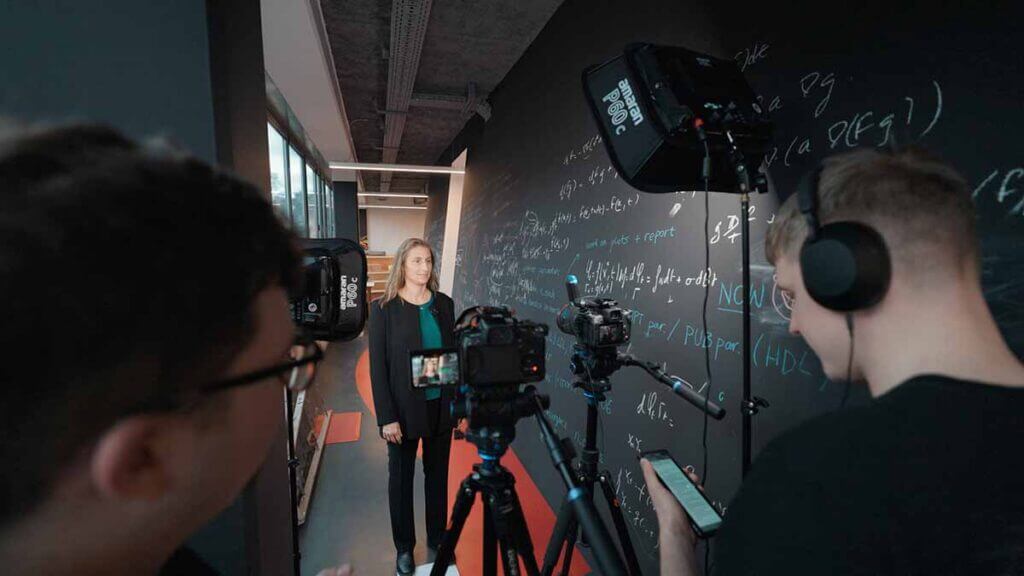 Elevate Your Business With Professional Corporate Video Production
As the saying goes, if you want something doing well, leave it to the professionals. With this in mind, if you are looking to take your business to the next level, you should take advantage of the corporate video production services offered by our team of specialists here at Menace Media. There are several reasons why investing in high-quality video content will be a smart choice for your business.
At Menace Media, we can help you harness the reach, creativity and versatility of videos to enable you to achieve your business objectives. Here are the types of corporate video our team can create.
Internal Communication Video
Internal communication videos are a powerful tool for businesses that want to keep their employees informed, engaged and motivated. For instance, they can be used to quickly share important news and updates, including new initiatives, product releases or any changes to company policy.
Introduce your business to the wider world with a company profile video! Our team can create a visually engaging company profile or brand video that will effectively convey your values, mission and unique selling points.
Promotional videos are an excellent way of showcasing your products and services. Our corporate video production company can create high-quality promotional videos that will highlight the unique features and benefits of your product/service offerings in an informative and visually engaging way.
By highlighting success stories, a testimonial video will allow you to build trust with your potential customers. Our testimonial videos can feature real customers who will share their positive experiences with your brand, enabling you to establish credibility and boost your reputation.
Naturally, if a business is going to thrive and succeed, it will need to hire the best people. And what better way of attracting the top talent to your company than using a well-crafted recruitment video? Our recruitment videos will highlight your company culture, values and benefits, enabling you to attract the best candidates to your organisation.
Social media videos are usually short, snackable videos that are ideal for sharing on the various social media platforms (e.g., Facebook, Instagram and LinkedIn). Our social media videos are designed to be attention-grabbing and shareable so you can quickly extend your audience reach and increase your engagement.
If your business hosts a range of events and conferences, event videos can be an effective way of sharing them with a broader audience. We can create videos that will capture and highlight the most exciting aspects of your events, including panels, keynote speakers and networking opportunities.
As a highly experienced corporate video production company, we understand that every project is unique. This is why our team at Menace Media always adopts a personalised approach to satisfying the needs of our clients. We will collaborate with you at every stage of video production to ensure the final product meets your expectations and delivers the results you need to improve your brand and expand your business.
Our team will work closely with you to understand your goals, audience and message. Then, we will develop a creative concept, script and storyboard for your video to establish a solid foundation for the project. Our team will plan all the required logistics, including location scouting, casting and scheduling, and we will also make any revisions in line with your instructions. Your satisfaction is our main priority.
This is where your corporate video will come to life. Using state-of-the-art equipment and techniques, our professional and highly experienced videographers will capture the footage required to create your video and produce the best possible output. We will direct the shoot to ensure your vision is executed flawlessly and we will also handle all the technical aspects of production, such as lighting, sound and camera work.
The post-production stage is where the magic happens. Our talented editors and animators will take the footage from the shoot and transform it into a polished and professional final product. As part of our corporate video service, we will carefully edit the footage, add the necessary graphics or animation, and enhance the audio to ensure your message is delivered loud and clear. We will then share the finished product with you for feedback and make any revisions in line with your instructions.