Motion Graphics Agency
Your business in motion
Motion graphics are the secret hack in taking your business to the next level. Few brands have the consistency in their content to raise eyebrows and captivate audiences. The reason motion graphics are highly rated is because even something as simple as an animated logo can be reused across all your content, giving consistency and legitimacy to your brand.
Get in Touch
Case Studies
Motion graphics can help tell a story, trigger emotive responses or even help with video structure, there really is no limit. Using motion graphics in your content can help elevate your brand, as you can have short stingers (transitions) to help pacing, lower thirds (introducing graphics) to help provide context, and animation to make your logo stand out and easily recognisable.
Our motion graphics team are highly skilled and creative, always thinking of new ways to push animation boundaries in order to get your brand looking as sleek as it can. Check our portfolio, there really is no better place in Northampton to get motion graphics.
What Are Motion Graphics?
As the name implies, motion graphics are "graphics with movement". They combine text and a variety of design elements which are then set into motion to provide an exciting and dynamic way of visually communicating information and ideas. Motion graphics can be used for a wide range of applications, from animated explainer videos to social media content.
At Menace Media, we specialise in creating stunning motion graphics that will enhance your message and captivate your audience. Here's how you can benefit from the motion graphics we will develop.
At Menace Media, our team offers an extensive range of motion graphics services to help businesses communicate their message effectively. As a leading motion graphics agency in Northampton, we can provide assistance in a number of areas.
We can craft custom logo animations that will enhance your brand identity and make your message stand out. Our designers can also create eye-catching animations that will mirror your brand's unique personality. Your prospects will be able to recognise your brand wherever they are in the world.
Explainer videos will allow you to convey complex ideas and information clearly and in an engaging way. Our explainer video company can create animated videos that will showcase your products, services and processes, making it easier for clients to see what you have to offer.
Infographics are a powerful way of visually communicating data and statistics, even more so if they are animated. We can craft bespoke animated infographics which will highlight vital information that your target audience can easily absorb and remember.
Whatever your requirements, whether they involve animated typography, UI animations for your apps or website, or anything else in between, you can count on our team to deliver the results you need!
Video Production
Motion Graphics
Live Streaming
Photography
Drones
Music
Automotive
Events
Equine
Corporate
Products
E-Sports
Video Production
Motion Graphics
Live Streaming
Photography
Drones
Music
Automotive
Events
Equine
Corporate
Products
E-Sports
Video Production
Motion Graphics
Live Streaming
Photography
Drones
Music
Automotive
Events
Equine
Corporate
Products
E-Sports
We've worked with some amazing clients ranging from local, Northamptonshire-based businesses all the way up to world-renowned universities and energy drink brands.
Below is a collection of just a few of our favourite jobs we've been lucky enough to be involved in.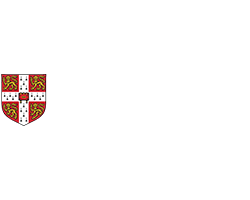 Empowering Research Through Publication 🔬
This animated explainer video highlights the struggles that researchers face when their experiments do not yield expected results, leading to feelings of failure and wasted efforts. Cambridge University Press offers a solution with their journal Experimental Results, providing a venue for publishing null, negative, novel, or replication research, giving researchers the opportunity to get credit for their work and help progress the scientific community.
Motion Graphics Case Study: Cambridge University Press
Cambridge University Press publishes a number of academic journals. One such journal, Experimental Results, prides itself on being the place where academics publish their papers, even if they don't fit the usual criteria. Our brief was to create an animation to explain how Experimental Results differs from other respected journals and to encourage academics to publish their papers in this journal.
We arranged a discovery meeting to go over their ideas and to explain what they could expect from us during the process. We began by finding voice-over artists and music options whilst the script was being written by the client. Once we had the script, we began to storyboard and build the scenes over the top of the music. Once the storyboard had been approved, we started illustrating each scene, ensuring that they were ready for animation. After approval of the illustration style, we put the finishing touches to the first draft. From there, we made some amendments before arriving at the final outcome.
Eventually, we had an extremely sleek 90-second video showcasing in detail what Experimental Results is all about. The animation was clean and ideal for the target audience. The voice-over and sound effects also complemented the video as they tied all the elements together nicely. The client was thrilled and posted it on their website and social media platforms.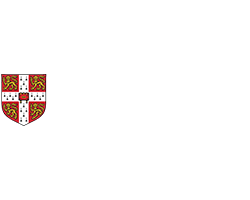 Embracing Interdisciplinary Solutions 🌎
The world is facing urgent biodiversity, climate, and health crises, which require interdisciplinary collaboration among researchers. Interdisciplinary research should not only involve different fields but integrate them in ways that reflect the contemporary world. The editors of Cambridge Prisms aim to assist researchers in achieving this level of interdisciplinary focus and co-authorship through their publication.