Menace Media is a Northampton-based Digital Media Company. We specialise in Video Production, Live Streaming, Motion Graphics, Drone Services and Events. We've been around for over 5 years, elevating businesses up and down the UK, and we've even flown across the globe delivering high quality videos.
We started as Deanabean Media in 2016, originally for film production with a focus on the automotive industry. We then realised how big the demand for high quality videos was and rebranded to Menace Media. Since then we've taken on many different projects for a huge list of clients, including Red Bull, Konami and PC Specialist.
Now we've expanded to a team of 6, meaning we are able to dedicate people for specific jobs, so you can get a truly one of a kind, personal experience when dealing with digital media. We're all about focusing on YOUR vision, so we pull out all the stops to make sure you can sit back and watch the views roll in.
In terms of video equipment, we have a mixture of Cinema cameras and DSLR/Mirrorless cameras from Panasonic, Sony and Canon. We primarily use the Panasonic kit on most of our projects. Along with this we have a variety of prime and zoom lenses. We use monitors & external recorders from Atomos and Small HD.
We have various DJI kit including drones like the Mavic, Inspire 2 and Phantom 4 Pro along with a DJI RS2 Gimbal that we use on most shoots. We also have custom FPV drones.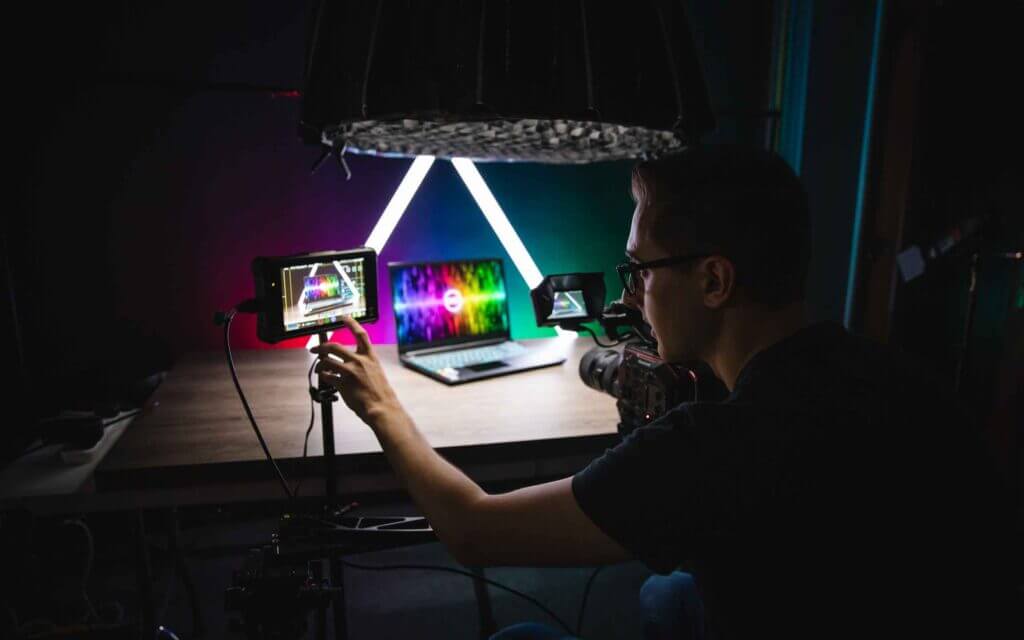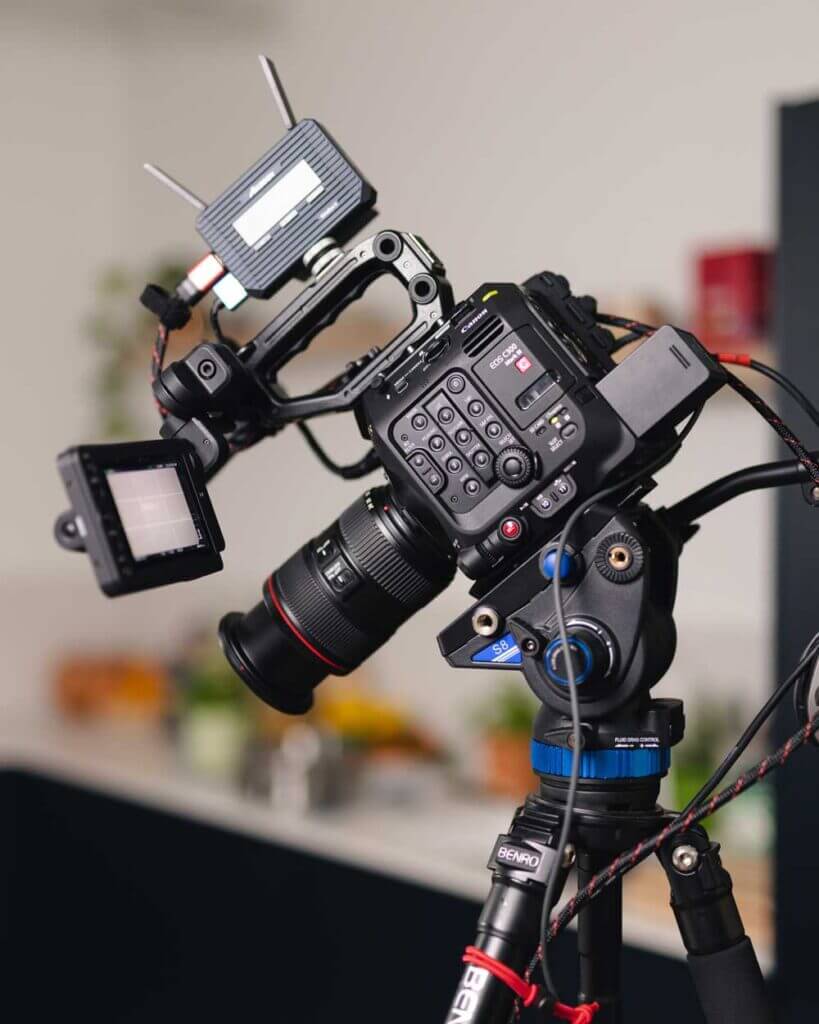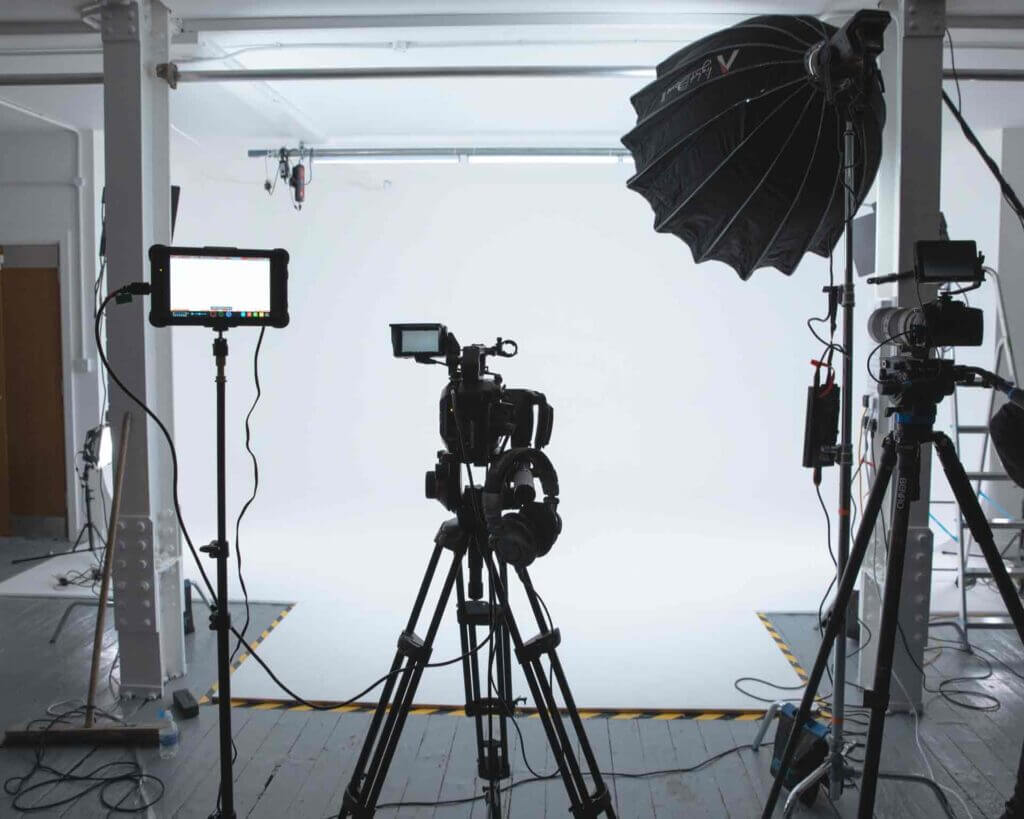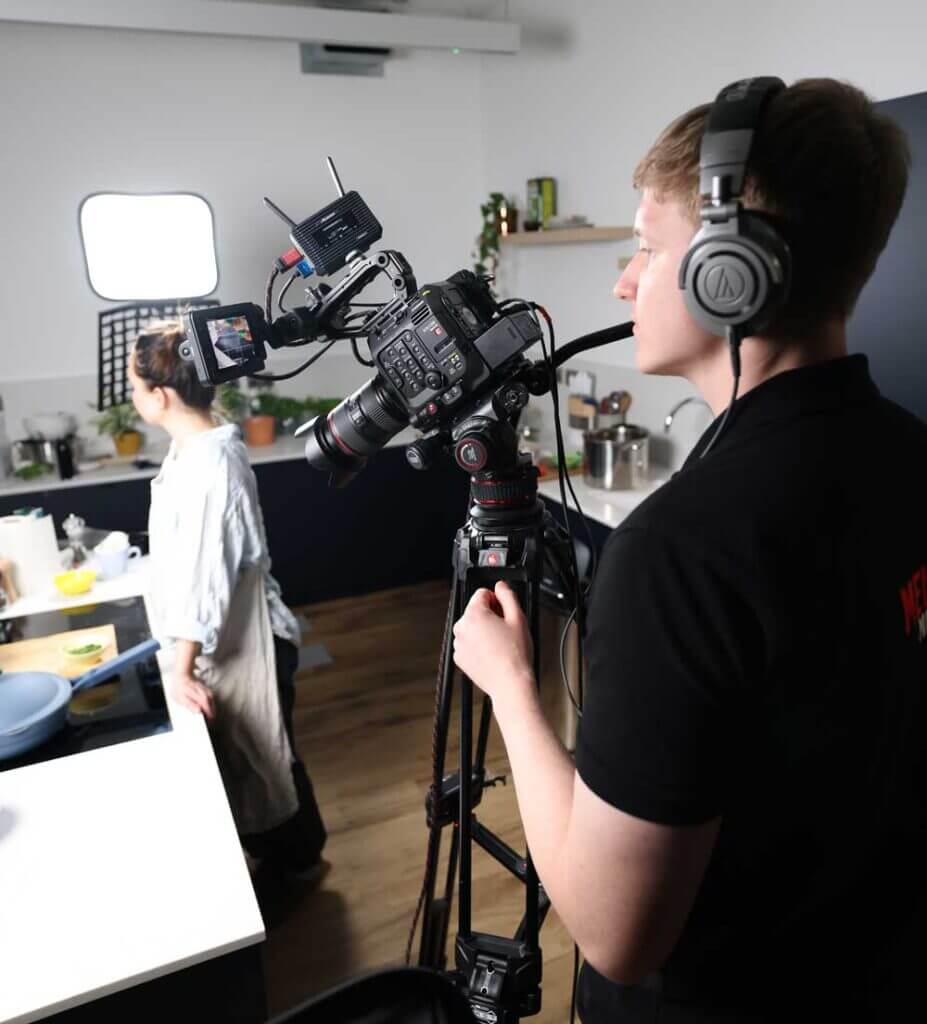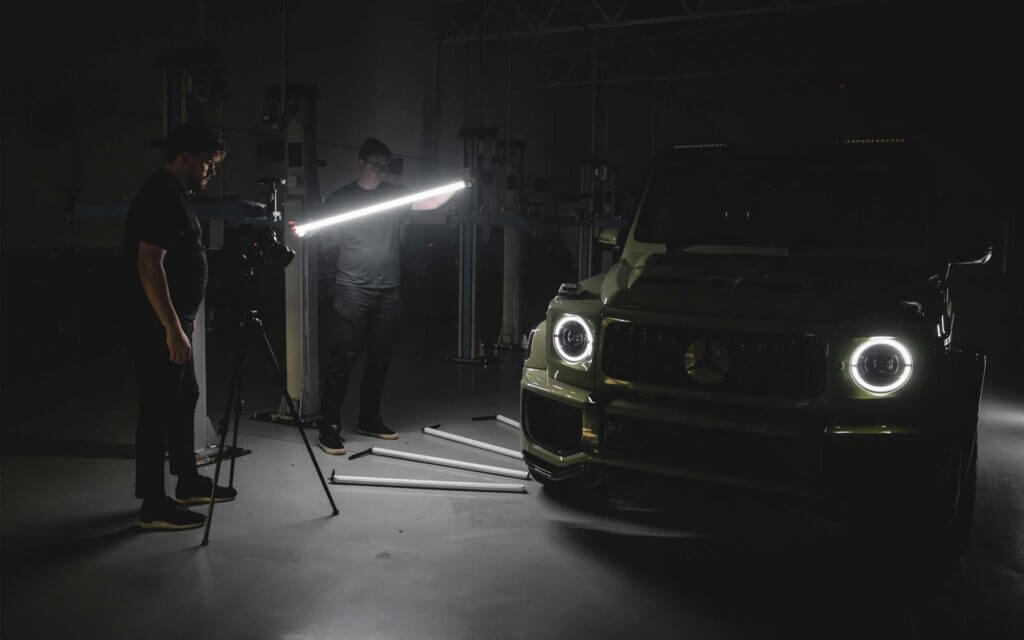 Lighting wise we have all sorts from Apurture, LitePanels, Astera, Chauvet and more. This includes LED Panels, Fresnels, Tubes, SlimPARs etc with plenty of modifiers so we can achieve different results like soft or harsh lighting. 
On the audio side of things we've got a mixture of kit from Sennheiser and Rode like wireless lavs, shotguns, handhelds and headsets. Typically these are connected straight into the camera but if not we have zoom recorders. Along with this we have a fully acoustically treated studio with a vocal booth for voice over recording. The mics we use here are from brands including Rode, AKG, and Shure.
Our office is acoustically treated and each editor has an industry standard set of mixing headphones and studio monitors to give us accurate sound. Our displays are also calibrated on a monthly basis to ensure we're getting accurate colours. We edit within the Adobe suite but for large projects the colour correction and grading usually takes place within Davinci Resolve and 3D work typically takes place within Cinema4D.
At the end of 2022 we moved offices to accommodate our increased growth.
Above is EP.1 +2 of our office move series showcasing the people involved, our equipment, and the process from start to finish. Episode 3 is in the works, so subscribe to the Menace Media YouTube channel to keep up-to-date with everything going on at Menace!