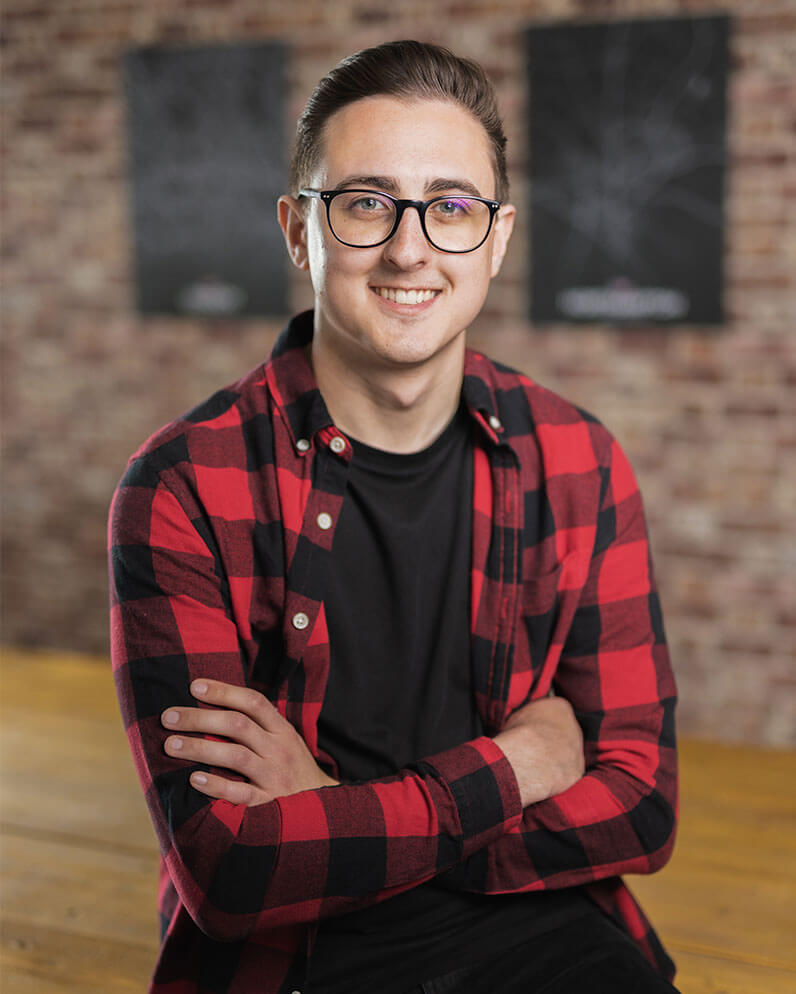 Dennis Dean
Managing Director
Dennis is the founder of Menace Media (Hah! Yes, Dennis the Menace). Typically you'll find Dennis behind the camera or directing. Cinematography has always been Dennis's focus point, lighting scenes and creating cinematic images is what he does best. Dennis is a big kid at heart, a massive fan of video gaming, cars, skating and of course, films!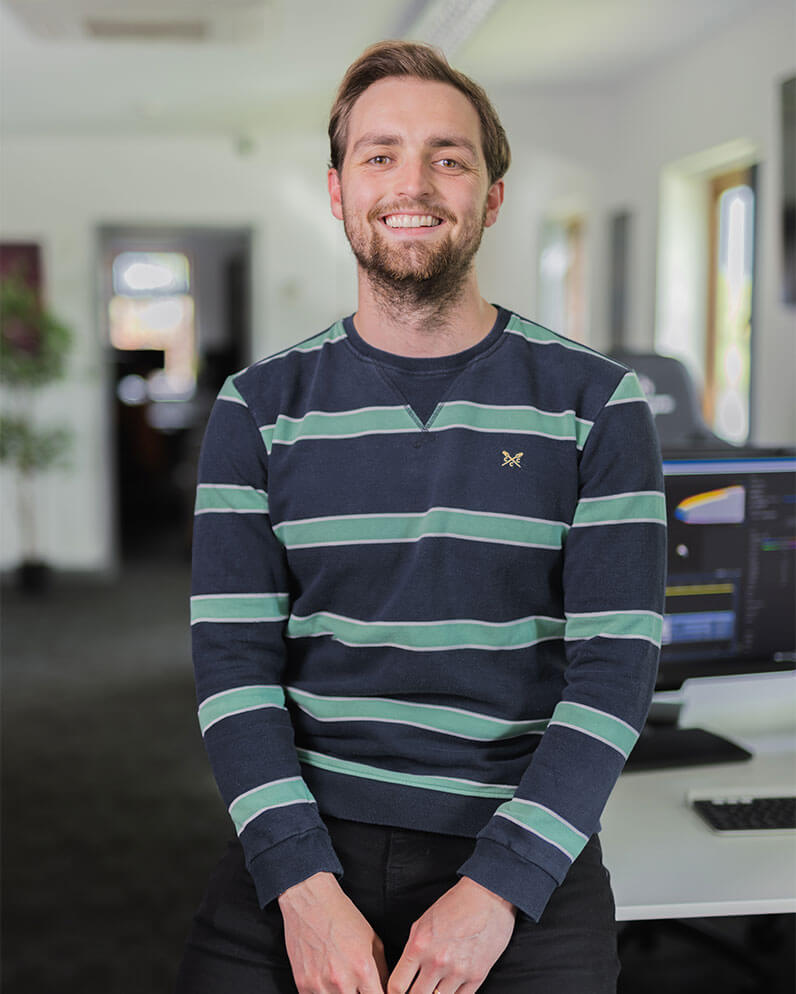 Ben Deegan
Senior Motion GFX Designer
Ben is level headed and always eager to take on any task. Whether he knows how to do it or not, he will go away and come back with the answer. He is a yes man with the ability to share his thoughts when appropriate, keeping the needs of the client first. During his downtime he never stops creating, whether it would be learning extra skills for the job or baking a fresh loaf for the week.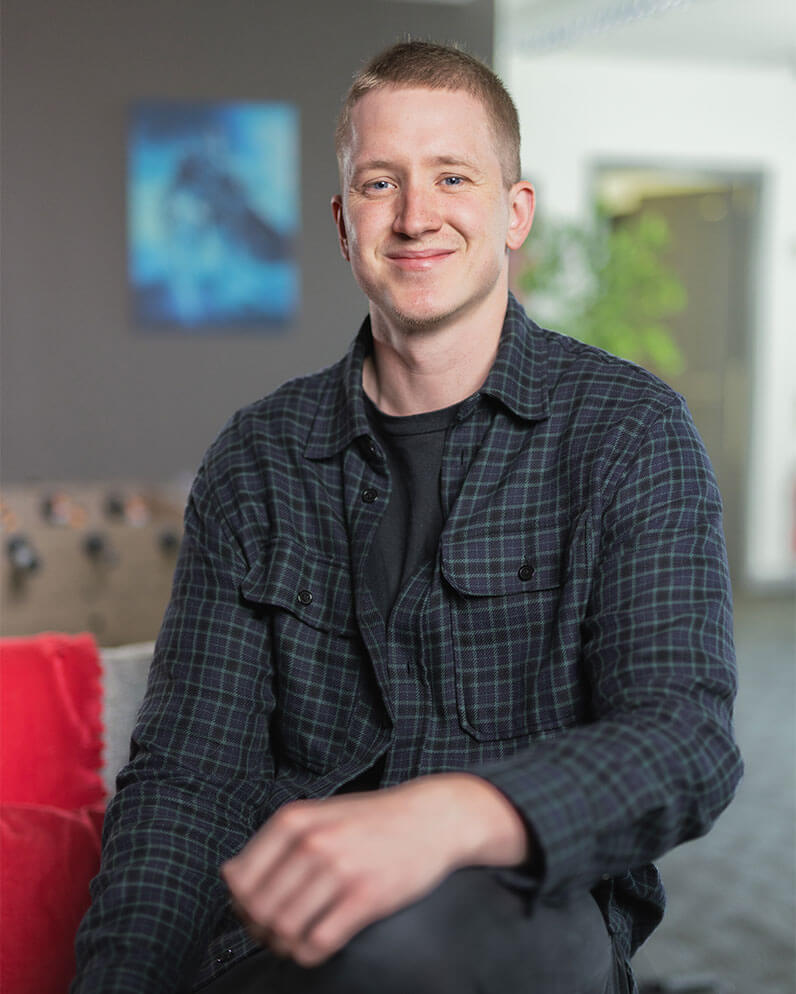 James Hutton
Filmmaker
James is a multifaceted videographer who has worked for some big brands like Mercedes-Benz and the Football Association. He is an avid film fan and attained his Masters degree in filmmaking from the University of the Creative Arts where alumni including film director Gareth Edwards studied. James loves playing sports, if he's not playing sport he will most likely be climbing some of Britain's highest peaks like Snowdon and Scafell pike.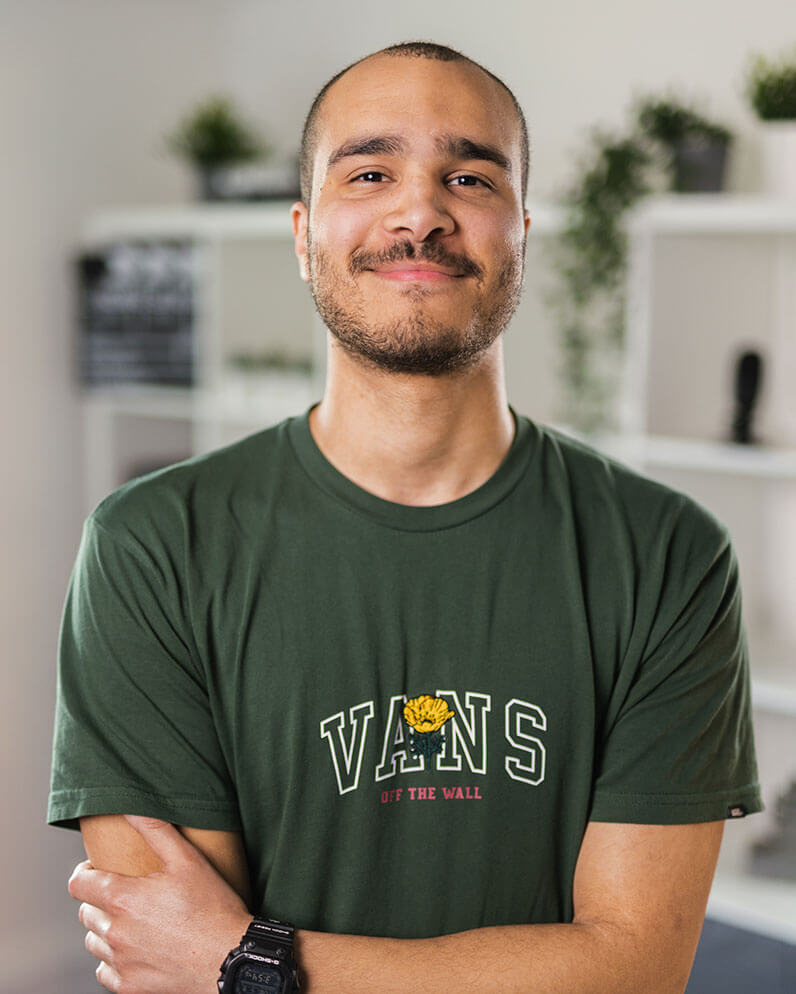 Max Aluko
Video Editor
Max is a hard-working, technical minded video editor, with a passion for learning new techniques and executing them in his work. He comes from a web developing background, and spent 4 years at a digital marketing agency. Max is also part-time sound engineer and enjoys making music and playing games.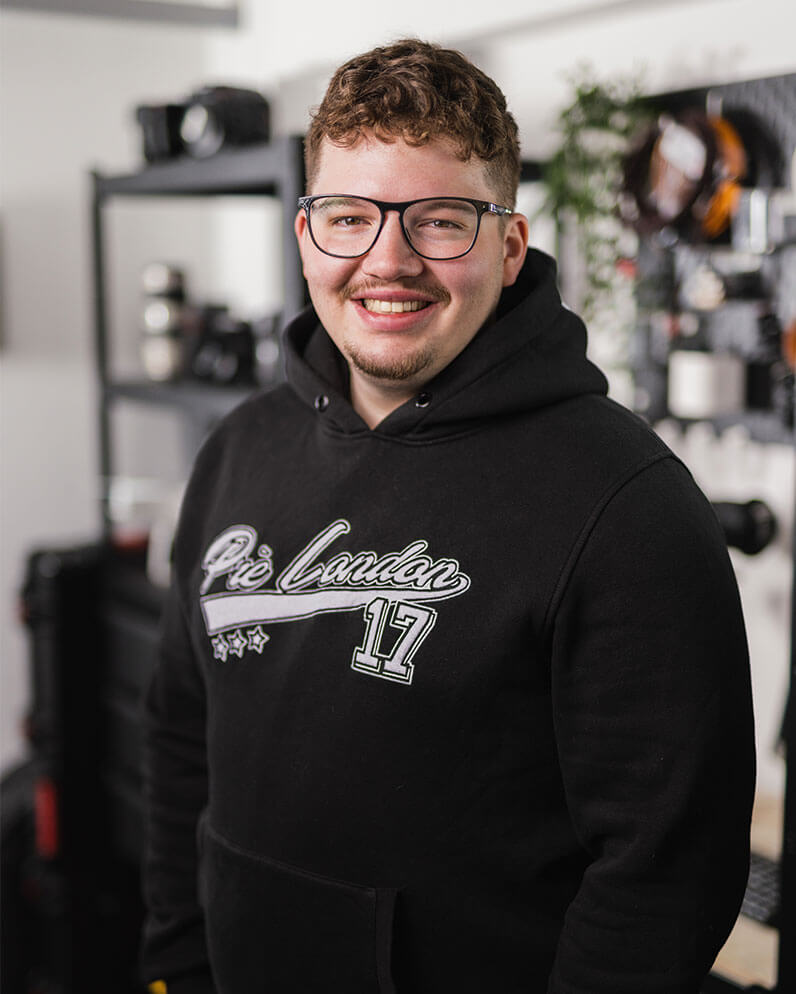 Sam Maynard
Filmmaker
Description coming soon…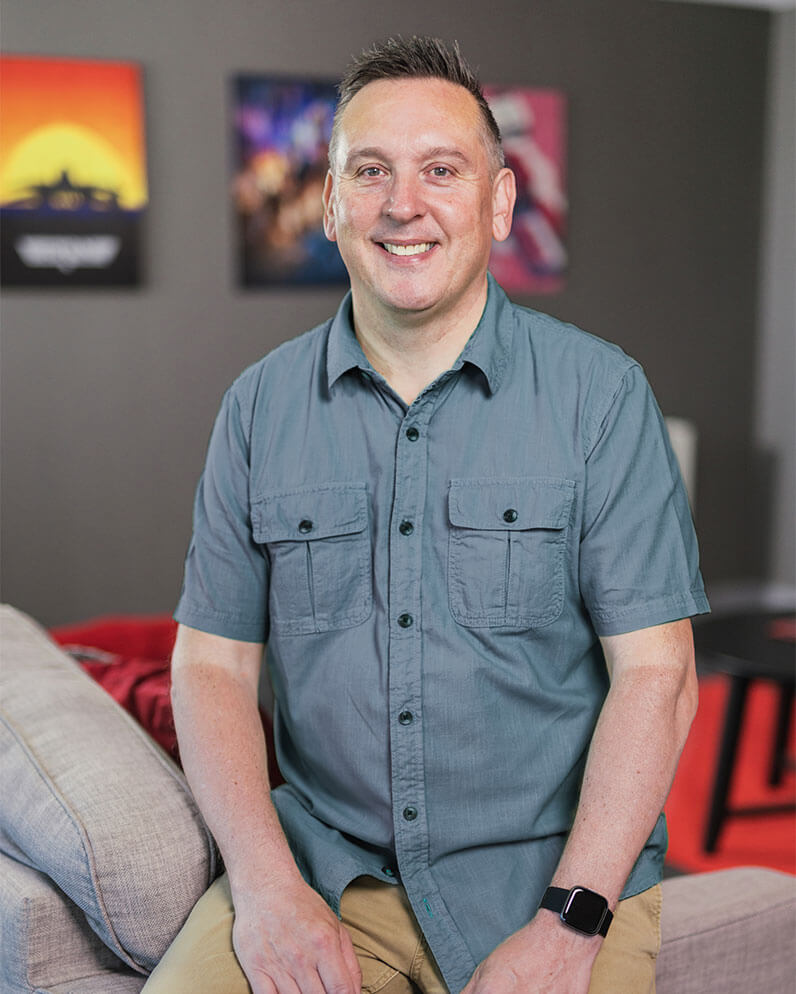 Richard Dean
Operations Manager
Description coming soon…
Leo Robinson
Sound Engineer
Leo is a performing artist and mixing engineer from Northampton. He is a focused, dedicated musician with talent and heart in abundance. He has been the forefront of the Menace Music studio for over a year, and has helped many Northamptonshire artists find their sound and release top quality music.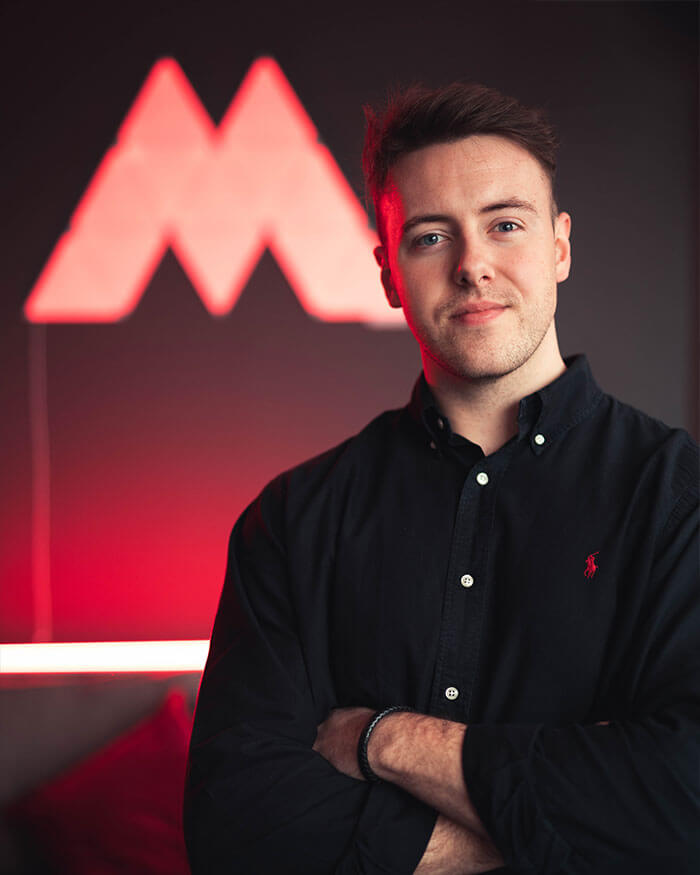 Dan Stone
Filmmaker
Dan is a creative and energetic filmmaker with years of experience, filled to the brim with new and inventive ideas. From lens to monitor, Dan is a well versed videographer talented with a camera and a force to be reckoned with when armed with a keyboard and mouse.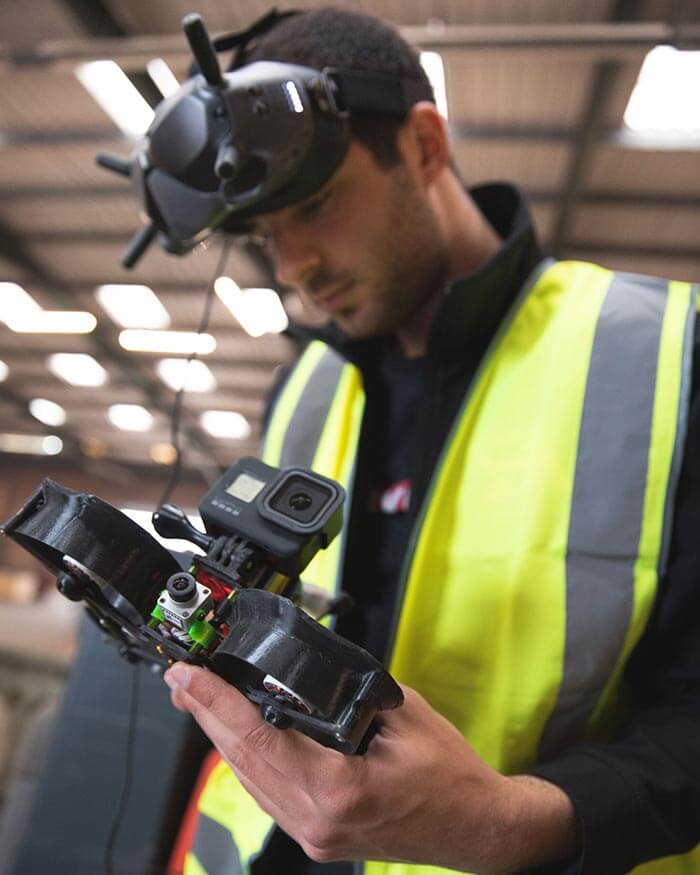 Seb Alfano
Drone Pilot
Seb is a fly guy. But that's not all, he is also our most qualified Drone pilot in our team. Seb has completed some huge jobs for clients including Next and Wembley Stadium. Hes been flying drones for over 5 years, flown over 1013500 metres and travelled across the world, delivering high quality drone footage to anyone who needs it.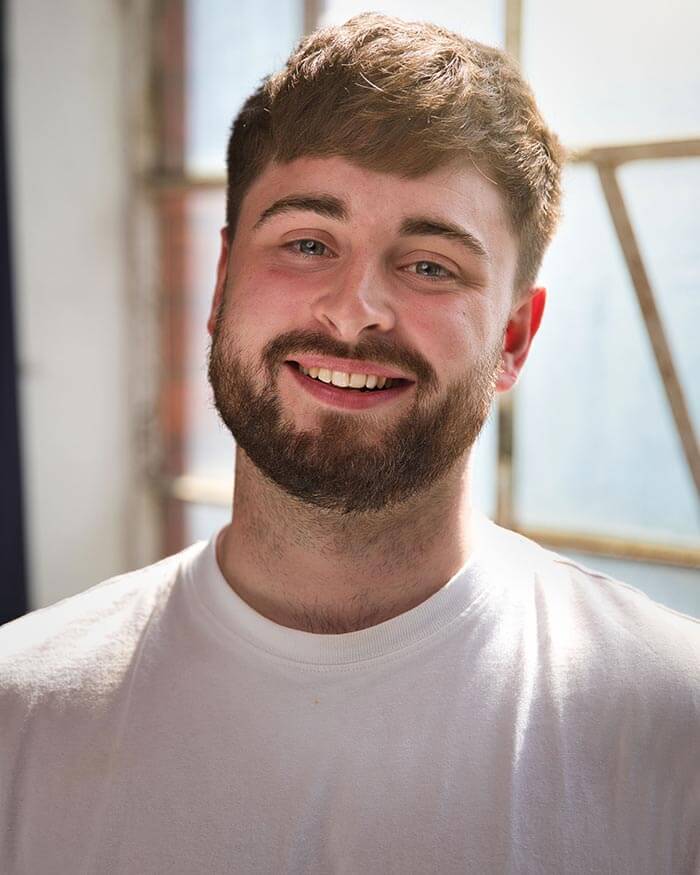 Ben Harding
Events Manager
Ben is our Events guru. He's the driving force behind most of Menace's Event based content, as he has a knack for organising and making sure things are in place. Driven, composed and a calming presence at any shoot, Ben is key in helping manage big accounts and making sure the ball never stops rolling